Week one of the summer holidays is nearly complete! And as always, switching gears has enabled me to reflect. 
I don't know if you can relate to this, but without knowing it, I have been experiencing Covid Lag for a while now. I've still been operating subconsciously within the confinement of the last few years.
Everything I do work wise now can be delivered online, and I dropped into a cycle of working from home, living from home, doing everything from home! I love my home, but it was taking me away from the real-life human connection that I find so enriching. 
You may be able to relate to this if you work for yourself, or are still working from home 100% of the time and have gotten used to doing everything virtually for the past two years. 
Blurring the lines between office hours and downtime. Having meetings, presentations, pitches, and learning all via the digital airwaves.
These are recipes for Covid Lag. 
It's so important to get up and out into the world connecting with people. It's nourishing and fulfilling and can lead to so many wonderful things.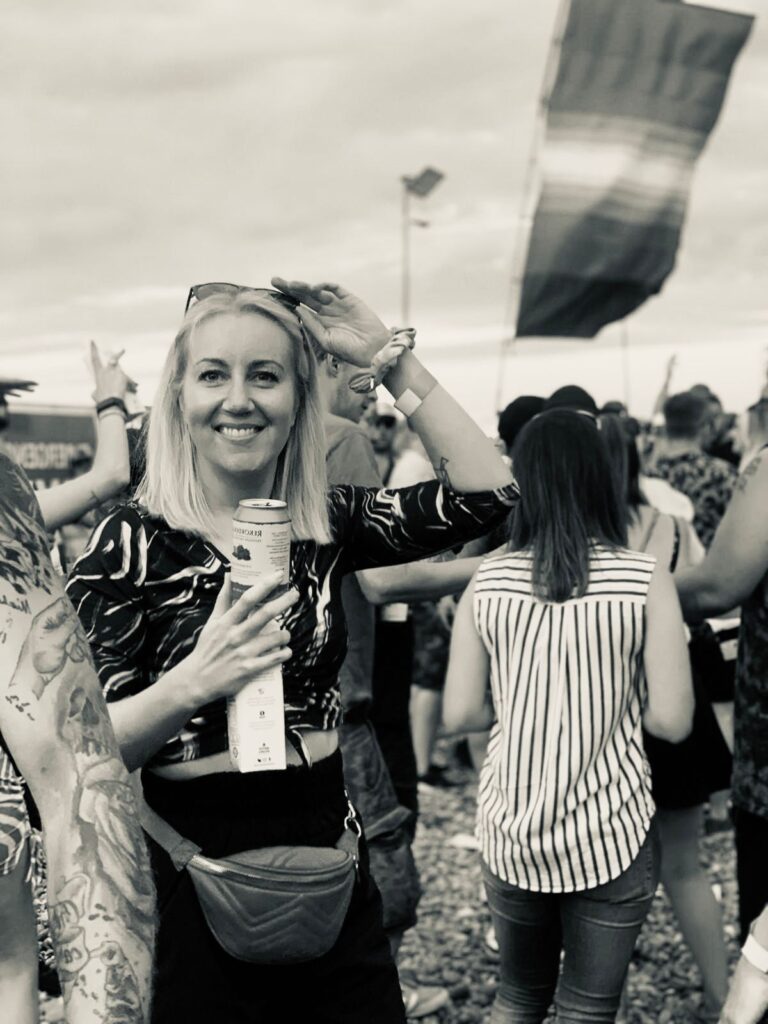 I started to snap out of this a few months ago by signing up to a gym rather than doing exercise at home. As the summer came, I booked tickets to music events, and the connection I experienced from speaking to strangers, dancing together, and listening to incredible music filled my soul. I have also spent some time at my corporate client's offices having in-person coaching sessions. 
It has made an absolute world of difference!
Connection is really key for our survival. We are social animals, we have evolved in tribes and clans and relied on each other to grow cognitively and socially over millennia.
As Brene Brown says:
"I define connection as the energy that exists between people when they feel seen, heard, and valued; when they can give and receive without judgement; and when they derive sustenance and strength from the relationship." -Brené Brown
And I couldn't agree more.
Over the next few weeks I've got connection at the front of my mind:
With my kids, by being present, having fun and going on adventures
Catching up with friends and family
Having more coaching sessions with my clients in person
Connecting with people I haven't met before through 'netwalking' events and sea swims.
Which got me thinking:
I would love to connect with you!
I'm opening up some time around writing and coaching clients for some 45-minute coffee and chat sessions over the next few weeks and beyond. 
No cost and no agenda apart from getting to know each other, sharing business connections and ideas. That's it!
If you can get to The Brighton Beach House which is right next to the Sea Life Centre on Brighton seafront near the pier, just contact me here and let's arrange a time to meet. 
Helen
If you found this useful, I would really appreciate it if you like, comment and share so it can reach more people!