What's your story?
Get ready to unlock your inner leader, share your passion and create the impact you desire
I'm often called 'inspirational', 'a thought leader' and 'courageous', but to me being on stage feels like home. As someone who once lost all her confidence after having kids, I'm now even more passionate about making a difference and encouraging entrepreneurs, corporate leaders and individuals to step up and be the stand out leader they were born to be.
Helen brings the ancient art of storytelling to the stage in a way that's relevant, poignant and compelling.
Being invited to speak on stage is an honour that allows me to weave together my natural passion and gift for storytelling with a strong corporate background in leadership development and  executive coaching. As a thought leader, strategic storyteller and motivational speaker, I create a unique and special experience that inspires my audience to take action in their lives and business so that they no longer feel they have a story without a voice.
Helen recently gave an amazing talk at a women's inspiration day I held for 100 people in Covent Garden. She was amazing and went down a storm! I never see anyone engage an audience in quite the way Helen does – she always makes it interactive and fun and is completely relatable. I received loads of comments on how much the attendees loved her talk and I'll definitely be booking again.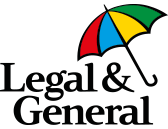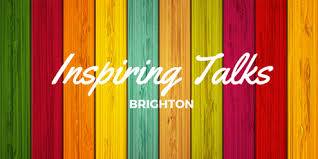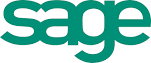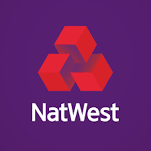 TEDx Brighton 
The Impact of Motherhood on Confidence and Career
Helen! I just wanted to say THANK YOU and WELL DONE for not just stepping in at the last minute, but absolutely 250% smashing it out of the park. Not only did you pull a remarkable presentation out of the bag at a moments notice but you clearly touched the hearts of minds of people in the audience. So many important stories and experiences, it fell into the theme of the day effortlessly and I felt extremely proud to have somehow been a part of you sharing that so openly.
I certainly hope we will work together again. Thank you. You were just marvellous 🙂
If you'd like to contact me about a speaking event, I'd love to connect with you.
Book a time to talk here:
Choosing Helen to speak at my inaugural Smart Leaders Sell event was a no-brainer – and she exceeded all of my high expectations. Helen is a powerful, passionate speaker with the ability to control, inspire and motivate the room. She distils practical concepts and weaves powerful stories throughout to ensure that your audience leave with actionable skills that are immediately implementable, alongside the inspiration and motivation to make it happen.
Themes & Topics
Keynote speeches, workshops and remote webinars are tailormade to suit your audience
Storytelling – Combining storytelling & strategy to boost your brand and build a tribe of raving fans.
Thought Leadership – 360 leadership, owning your story and creating an impact in the community.
Confidence – Impact of motherhood on confidence and career; identity, courage and change.
Topics presented in the past include:
3 ways to make your dreams a reality
The impact of motherhood on confidence and career
Thought leadership
How to land the gig of a lifetime
How to be a stand out speaker
Helen was a wonderful speaker at BACPs staff Christmas event. Helen quickly understood the core needs for the session and delivered a professional, warm and interactive talk to over 100 BACP staff. It was great to see everyone so engaged, asking questions and taking notes on the handouts designed by Helen for our session on 'embracing change.' The method of delivery was very new for BACP and Helen provided full support in setting everything up for the day. The senior leadership team were very impressed with the content and to see BACP embracing new technology. The talk left the audience with real food for thought and an understanding of how they can personally embrace change.'leaps I never thought I would take. So thank you Helen from the bottom of my heart.
Ladies, if you have the opportunity to work with this lady, do it because she will transform you in her own special, motivational and caring way
"Being on stage makes me feel alive!"
Inspring Talks Brighton
3 Ways to make your dreams a reality
Helen recently held a session for our "Driving your own Success" event. Helen understood the theme for the event and tailored her talk appropriately, the content was inspiring and Helen's delivery was natural and relaxed. I couldn't recommend Helen enough, she was a pleasure to work with in the run up of the talk and our staff genuinely engaged with her and the content on the day. I truly hope to work with Helen again in the future and wouldn't hesitate in recommending her to other colleagues for similar events in the future. – thank you Helen.