I needed to take time out this week and this is what I shared this in my group today and I think it's important to talk about:
I'd normally bounce in to the group with something for you all and had a live training session planned for 12 today.
But I'm just not going to do that.
Here's why…..
I'm all about consistently showing up in order to build a following of ideal clients and it's something I help my own clients with every day.
But if you know me you will also know that it HAS to be authentic.
I call it 360 leadership. Showing the light and the shade. Being real, open and honest about life and business.
And today I don't want to show up.
I'm cream crackered, not feeling well and my body is giving me some big signs to just STOP.
I've got all sorts of big stuff happening at home and rather than push forward, I'm going offline.
I'm telling you this not for sympathy (I'm all good honestly!) but to be open about the fact that sometimes a rainy day is in order.
Mental health is still at the forefront of my mind following world mental health day last week, and
I still think we don't talk enough about social media and the role it plays.
We all fall into the trap of only showing the light side, the bright polished side. The hair straightened, lip gloss, the best self. The playing from a ten persona.
Where there is a shit tonne of stuff going on behind the scenes for us all.
And today? I'm at a 3.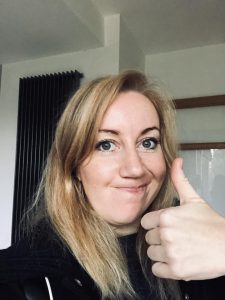 🙈Hair looks like I've been dragged through a hedge backwards
🤷🏼♀️I've got bags under my eyes that would rival a Tesco shopper
☹️Energy of a sloth
🌑About as much sparkle as a piece of black charcoal
😂😂😂
So this is where operation black day kicks in. Here's what mine looks like……
1. Take original to do list and go in on it. Be ruthless. Cross off anything that doesn't need to be done today. Only very urgent and important things remain.
2. Get those things done. For me it was checking in with all my clients and making sure they are are supported, motivated and know what to do next. (Clients I love you and am still here for you!)
3. Go offline. Get away from the notifications. Give your brain and dopamine receptors a break.
4. Pick two nourishing activities. One restful (for me it's going to be sleep!) and one replenishing (I'm going to journal and do some gentle yoga,)
5. Give yourself a treat. That Chocolate bar, an episode of something lovely to watch. A long bath. Whatever it is it has to feel good!
6. Get an early night and embrace tomorrow as a new day.
So that's my operation black day contingency plan.
Give yourself permission to have one
We all need them!
Hit comment and let me know – what does yours look like?
Much love
Helen xx