There are just two weeks to go until a gaggle of top industry leaders come together for the Elite Entrepreneurial Leaders Virtual Conference
Now, I have been an attendee and a speaker on virtual events in the past and I will be honest and say that I haven't always treated them like a real conference. When you are in the comfort of your own home it is easy to prioritise other things and push a virtual conference to the bottom of the pile.
But I'd love to help you put it to the top!
I've designed EEL2018 to help you get to the top of your game by bringing together experts from all corners of entrepreneurial leadership.
You will get access to the wisdom, knowledge and experience of highly successful entrepreneurs on everything from positioning, to sales, from social media strategy to mindset and from publishing to funding.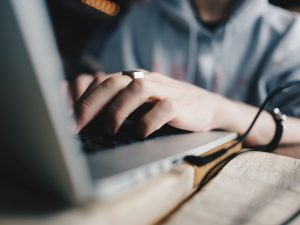 Here are a few ways that you can get the most out of the conference, so you can hit 2018 with clear and confident action, learning from the very best in the business
Join the community: For me, a conference is all about community. It's about building relationships, from all angles. The benefits of being part of a conference community are huge, and will really gear you up to get the most from the experience. If you haven't done so yet, join the EEL2018 Facebook group. You will get access to the speakers, the timetable of events, and your fellow attendees. I will also be helping you to set some clear learning outcomes from the conference itself. 
Check out the speaker timetable: It's easy to sign up to a virtual event, and then not attend any of the sessions. It passes you by in a blur and then you have missed all that gold! This event is LIVE and FREE. It will be the best way for you to learn from the speakers and take serious action from your learning. I have made the speaker timetable available in the EEL community, so you can plug in the session you want to attend in your calendar today. Getting direct and live access to these incredible speakers is worth its weight in gold. Click to get access to the timetable here 
Think of the questions you'd like to ask: Are there specific speakers you'd like to learn from? Plug their sessions into your calendar and make a note of some questions you'd like to ask. You will get the opportunity to ask questions during the live sessions. These speakers charge hundreds and in some cases thousands of pounds for just an hour's call, so being prepared with some killer questions will be worth it.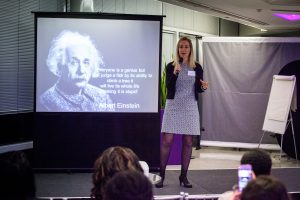 Get to know your fellow attendees: A conference isn't just about the speakers. Some of the best conferences I have attended in the real world have been made all the richer by the people I am sitting next to. I have made biz bestie friends, collaboration partners and signed clients from attending conferences. When putting together the EEL conference I wanted it to be exactly the same. Getting to know your like minded, fellow attendees is a great way to consolidate your goals and learning, and reap other benefits too.
Get to know the speakers: It's not often that such a highly regarded group of people come together in this way with a shared goal and view. EEL 2018 is all about standing out as a leader in your niche, getting recognised as an expert and winning more business as a result. Building relationships with the people who are sharing their knowledge is a fantastic thing to do in so many ways. You may be able to continue the relationship after the conference, and open up all sorts of possibilities. Don't be scared of this awesome bunch. They are just people like you and me!
If you haven't signed up to the conference yet, grab your ticket here
If you have, comment below and let me know what you plan to do to get the most from the experience.