A few months back I celebrated a milestone of 900 members in my Facebook group
The Courageous Leaders Club
by doing a giveaway. It was for a free 1-hour coaching call and a wonderful lady called Jules White won it by dazzling me with her pitch.
On our call, I found out that Jules had experienced great success with her first business Truly Madly Baby, with huge growth, 400 consultants on the books and over 1 million in turnover.
She was even brave enough to enter the Dragons Den, charm the pants off Peter Jones and bag a deal with him.
Jules then went on an incredible journey with many twists and turns, and an absolute shed load of sales experience (seriously, you should see this lady's LinkedIn profile!)
When we met, Jules had recently launched her business Compassio Coaching but didn't know how to utilise all her amazing sales skills in the entrepreneurial space.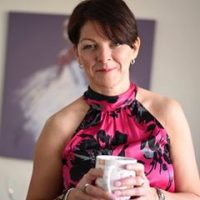 I knew right then and there that I wanted to be the one to help Jules with her mission, and she felt the same too. We just clicked, she became my client and the rest is history.
Since we started working together in mid July, Jules has gone from hiding, feeling stuck and unconfident and not bringing in any clients or work to….
Getting super clear on how her skills could translate into the entrepreneurial market, nailing down her ideal client and coming up with a killer programme to solve their problems.
Clarity on her story and how to use it in livestreams, articles and speaking gigs.
Holding a hugely successful challenge with over 50 people signing up and launching her signature programme Live it Love it Sell It.
Signing 3 clients to Live It Love It Sell It (as soon as the doors opened last week)
Another client is about to sign up for monthly coaching
A big surge in numbers on her email list and Facebook group which led to monetising her community
A fantastic Thrive article
Speaking gigs incluuing one at Santander
Associate work with colleges and organisations
Workshops
and so much more.
Not too shabby right?!
It proves that she had it ALL inside and just needed some simple strategies, someone to hold her accountable and to unlock the self belief and confidence that was always in there. Now there is no stopping her and she is on FIRE!
What has been the secret to her success? Taking what we have worked on together and putting it into action EVERY SINGLE WEEK.
I'm super proud of Jules, and am sharing this to let you know that you can achieve this too!
Take advice, show up, and take action and you WILL get there!
Much love
Helen xx