I work with entrepreneurs just like you every day. And one of the biggest hurdles I help them overcome is owning and appreciating that their story is worth sharing.
One of the biggest challenges I hear is –
'My story isn't full of great adversity. I don't know why anyone would want to listen to it. It's not interesting enough because so many other people experience the same problems. Who am I to stand up and share it?'
I really love it when I hear these objections, because it is exactly these reasons WHY other people need to hear it.
Here are a few examples of people who don't have stories of great adversity, and yet are using them to make a big impact.
Little old me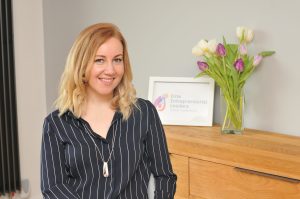 No great adversity in my story. I lost my sanity, identity and confidence after becoming a Mum. How many other people have done that? Loads! I found that out after sharing my story in front of 1500 people.
Lesson = If lots of other people have experienced the same things as you, it is exactly why they NEED to hear your story to be able to relate to you and to feel better about THEIR experience.
The GP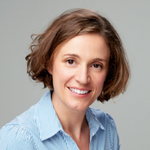 Katherine Hickman experienced the stresses and strains that modern life brings a few years ago and ended up experiencing burn out as a result. As a busy GP and Mum of 3 kids it all got too much. But Katherine's experience enabled her to look at her life, and what she could do to avoid burnout ever again. As a result she came up with a method that she is now sharing with her GP and coaching patients.
Lesson = Your own experience enables you come to your own solution. That means that you can share your solution with people who will hugely benefit from it. Don't assume that people know what the solution is.
The PR heroine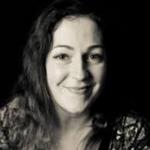 Sally Bunkham launched her business Mums Back to help Mums to enjoy all the things that they couldn't have whilst pregnant. When she was planning her business launch, Sally hadn't connected her story to the business itself. Sally suffered from post natal depression after having her kiddies, and it took a huge toll on her life and relationships. When she started to share her story she realised that this is what people needed to hear. She has gone on to feature in the press, speak live on TV and deliver numerous talks because of it. Understanding the Why behind her business enabled people to relate and connect to her, trust her and ultimately buy from her.
Lesson = Your story in whatever form will provide a core or foundation for your business. This core story is what connects you to your audience. It is completely unique to you, and therefore a crucial aspect of your brand. Using your story can help raise your visibility in the wider media.
I and all these amazing women will show you that you don't have to have experienced great adversity to use and share your story with others. At EL live you will not only hear these stories, but learn how to tap into your own so that you can set yourself apart, connect with your audience and win more business as a result.
NO story is too small.
Early bird tickets end 30th April. Grab your ticket here and use the discount Emailloyalty to take advantage of a special discount https://helenpackham.com/entrepreneurial-leaders-live/
Much love
Helen x