I said a big fat no to my business last week. Not once, not twice but three times!
I had the opportunity to go to two different face to face events. This in itself is an amazing thing, particularly if you work online, as meeting people in the real world is so very special. Not only that, I also would have met quite a few of my amazing clients in person (if you are reading this ladies, it WILL happen and soon!)
I had the opportunity to attend a local face to face event, and also a workshop which would have given me some fab new skills to take my business to the next level.
But I said no to all of them.
You see, not so long ago, I would have tied myself up in knots about not going to such opportune events.
On the one hand, signing up and showing up would no doubt be fabulous for my personal and professional development.
But on the other hand, prioritising time for me and my family is also incredibly important, and is the reason why I launched this business in the first place.
DO THE WORK
Just a few months ago I was still following the advice of going 'all in' and 'doing the work' which I had interpreted as doing ALL THE THINGS!
Now, I realise that I can do the work and go all in, and still have that special down time with my family and not have the nagging FOMO (fear of missing out) hanging over my head.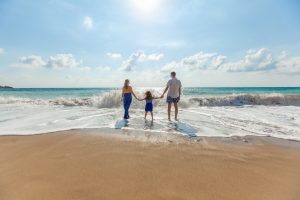 I can still show up for my tribe and have large chunks of time unplugged, in the real world with my children and husband making memories.
I can still become fully booked, and be plan exciting things in my business, and not be working all hours under the sun to achieve it.
Have I got it all nailed? Hell to the no! There are days when it does feel off balance, but that's life and no one is perfect.
But it feels good to be able to say no sometimes. Knowing that I am honouring time with the people I hold closest to my heart, whilst still signing premium clients and supporting my tribe.
If you can relate to this, or want to know more about how I have been able to get to this point in my business, then pop into the Tenacious Tribe to connect with myself and my tribe.
Much love
Helen x
Do you want to really nail down your business and start doing the work?
Book your free clarity call here