How visible are you right now? Are you finding it a bit of an uphill struggle? An energy draining exercise that you constantly feel you are pushing against? I certainly know how that feels. With all that effort and time spent, you want to shrink further into yourself, rather than shout about what you do from the rooftops!
But let's flip the script here.
If you are a lady on a mission you want to spread that message wide, you want to help as many people as possible, but NOT to the expense of your energy or time with you family.
You want to know how to be visible without spending all day on line, or paying loads of money on adverts.
You want to reach 100,000's of ideal clients in a way that feels good, and easy.
Am I right?
Well this CAN be done. This happened to me last week. I was able to go on holiday, unplug, and reach way over 100,000 people (and it's still continuing.)
How did I do it?
I cast my net wider.
It's very easy to get caught in a Facebook bubble and focus all your efforts on finding clients there. But day to day organic marketing only goes so far, and whilst the reach can be huge, casting your net wider is a really smart move because of the leverage it can give you.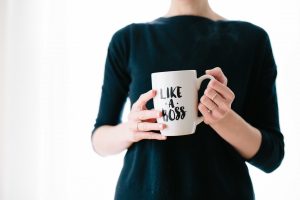 How to reach 100,000's of ideal clients without paying for ads and spending more time with those you love….(a few tips!)
1. Find out where your ideal client likes to hang off Facebook. What do they like to subscribe to and read?
2. Build relationships with key influencers in the media that publish to your ideal client audience
3. Look for opportunities for guest blogging articles or interviews and out yourself forward for them. No application process? Find the name of the key influencer and send them a direct message (this is where it helps to have built a relationship with them first.)
4. Have a read of the interview that got me in front of 100,000's of ideal clients that has resulted in a large increase in my email list, and new members to my group. (If you are reading this email as a result of reading my article thank you SO much, it's great to meet you!)
You can read the interview here
Would you like a free discovery call to discuss how you can get more visible in your business?
Much love
Helen
x