I still can't quite believe I was able to pull it off. After making a decision on a whim 6 months ago I decided to put on my first ever-live event.
And in usual style I didn't want to be just a half-day workshop. I wanted it to be a 2 day, fully immersive experience with top speakers and the golden outcome = TRANSFORMATION.
As coaches and consultants, we want our clients to get an ROI on any investment they make with us. But it's not all about the dollar bills y'all. One of the biggest outcomes I hope to achieve in my clients as a result of working with me is transformation.
What is transformation?
Well simple put its all about change. In the context of personal development and entrepreneurship, it's all about positive change. Transformation first happens in the mind, and as a result someone is compelled to take action, or behave differently to achieve a better result.
My biggest aim was to achieve transformation at EL live 2018, so that everyone attending could go on to do great things.  To share their stories with courage and make a big impact  in the world.
The theme was the big breakthrough, and I ambitiously declared that people would experience their own breakthroughs right there on the day.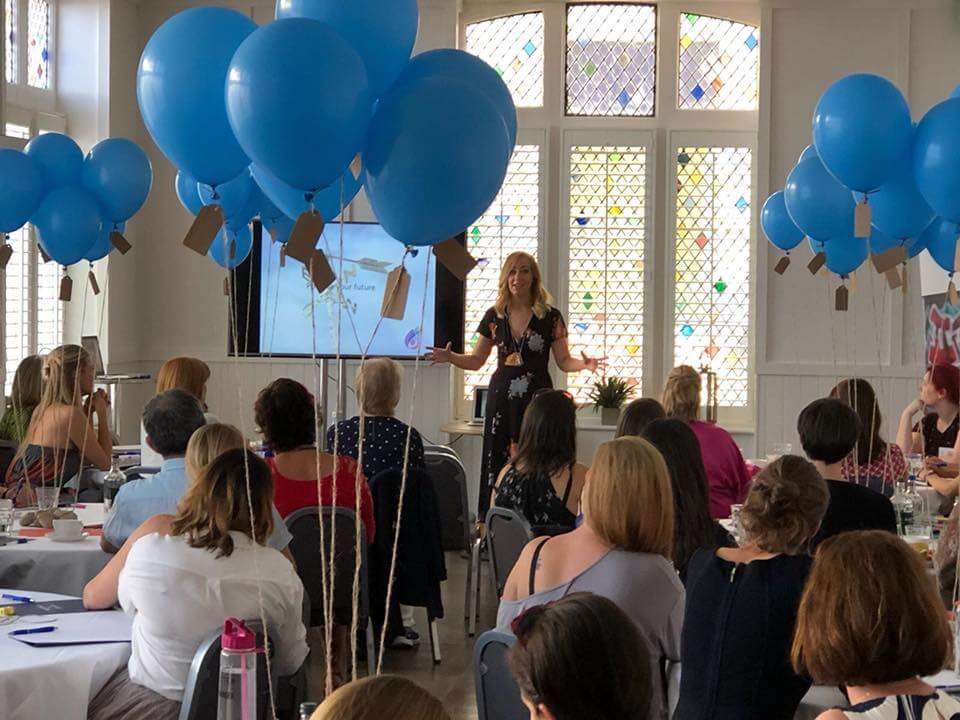 Why was I confident about this?
Well I wasn't actually.
But I knew the transformative benefits I have personally experienced from the live events I attended last year. So I was pretty sure it would happen.
And it did.
How do I know?
There were tears
There was laughter
There were hugs
There were gasps
There was action
There was courage
And the stuff these guys have been doing since?
Mind blowing.
I've seen people doing things they have never done before. Sharing their stories on social media, going out into the big wide world and saying this is me, I am here!
Here's a little snapshot of what people experienced on day 1. Note the very last comment from the amazing Shelli Gafan
You can also view my talk – The Big Breakthrough here
So if you are thinking of putting on a live event, here are a few ways you can guarantee transformation.
Spark inspiration –  There's nothing quite like being inspired to kick start transformative action. When we are inspired we are emotionally connected to whatever it is we want to achieve. Being inspired by someone else's journey can make us realise that anything is possible. Just knowing this is hugely transformative. I chose the speakers at EL live 2018 that I knew would inspire the audience. Every single speaker delivered on that. I connected emotionally to each one and took away so much as a result. I will never forget Ann Daniels telling the story of how she had to lie down on the ice for 3 days with no cover because the wind was so strong. That's resilience
Tell stories –  As human beings we are hard wired for stories. It helps connect us to each other and a shared goal or purpose. Any knock out talk should contain stories, no mater what the subject area. Stories are the difference between dull and boring and engaging and exciting. Using stories throughout your live event will enable you to connect with your audience and have them sitting up and listening to everything you say. Not only that, the stories will stay with them. They will remember the key messages you want to deliver and are more likely to take action. Action = transformation.
Have a theme – I think one of the biggest reasons transformation occurred at EL live was because there was a theme, The Big Breakthrough. Having a theme enabled me to curate the event, tie all the talks and messages together and create a bit of a journey. This means that similar messages were reinforced throughout the day, which led to attendees really digesting the messages on a much deeper level
Get immersive –  I didn't want EL live to just be about listening to talks all day. I wanted attendees to get into the experience. Which is why I interspersed the inspirational talks with experiential sessions. Nicola Arnold and Kerry Davey delivered two incredible learning sessions that had the audience letting go of things that didn't serve them (in the form of a balloon) holding onto things that did serve them (in the form of a rock) and making a promise to themselves and pinning it on a fabulous breakthrough wall. It was these sessions that deepened the learning and transformation. At the end of Nicola's session before the open mic, there wasn't a dry eye in the house!
Grab one of the final remaining tickets for EL Live 2019 here