Last year I started writing a book, condensing all of my approaches, tools and mindset hacks into an easy to follow format. Writing a book wasn't a super easy task for me! Other things took over and I had to put a pause on it for a while. 
But I've recently dusted off the 'virtual' manuscript again. Picking it up again hasn't been as hard as I thought and here's why:
I fully stepped into the niche of verbal communication (after a few years of working in a more general way) about 4 years ago now. In that time I have worked with clients on a one to one basis, in workshops, group programmes and events. 
Over that time I noticed key themes coming out and I started to put them into a coherent order. I noticed that there were three key areas that clients needed most help with:
Authority
Impact 
Reach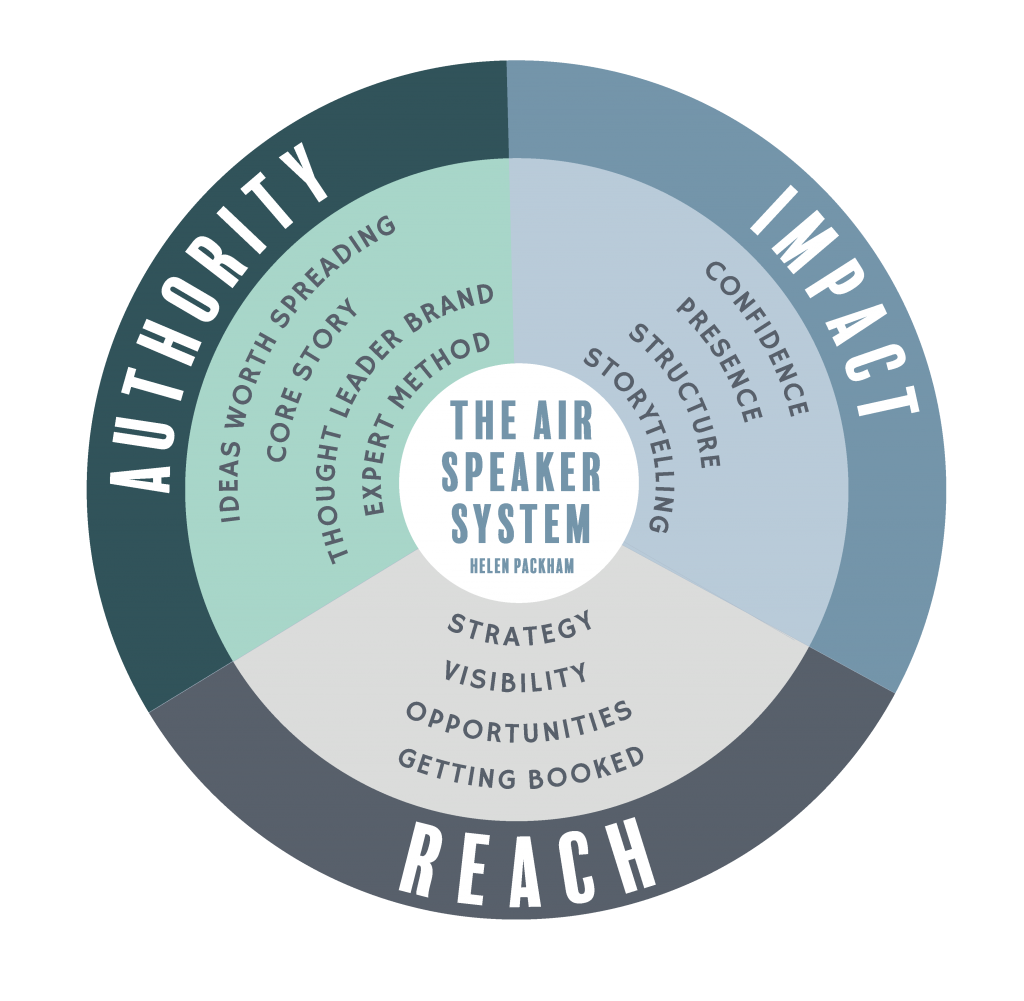 And so my 'expert method', the AIR assessment was born. I've split the book into these three sections and so am able to order all the things in my head in a coherent way. 
What is an expert method?
It is the framework, process, methodology or system that you use to deliver your own unique service to your clients. It is usually born from working with clients and identifying emerging patterns or approaches that are tried and tested and have proven to work over time. 
Your expert method could be an acronym, model, or step by step that can be easily understood in visual format. 
The benefits of developing an expert method
It is completely unique to you, utilising your own set of skills and experience in an ordered way

You can use it as the basis of your books, talks, courses, 121 coaching, display it on your website, create assessments or surveys around it, and many more things. 

It puts a unique stamp on your work and is something that can be associated with you, your authority and expertise.
Do you have an expert method? If you do? Great, shout about it to the world!
If you don't yet have one?
Here are some things that can help:
Follow a pattern of themes from working with clients 
Create a framework around it that is easy to follow 
Put it in an out of context format.
Download my free AIR assessment which looks at 'Expert Method' under the area of Authority

. You can complete the assessment and see how you are faring with an expert method and identify what other areas might be of benefit to focus on too. 

If you are stuck coming up with ideas? Contact me and let me know. Happy to help!
Much love
Helen