When I first left the corporate world I suddenly realised that there were a bucket load of skills that I didn't possess. I had no idea what marketing was all about, didn't have the first clue about how to keep accounts, and the thought of selling gave me the heebie jeebies.
It's safe to say that when I first started trying to 'sell' I got it all wrong.
On one hand I was like a bull in a china shop, spamming loads of facebook groups with cringey thinly veiled pitches, and then the next day I'd be hiding and not telling ANYONE about how I could help them.
So I was really glad when just a few weeks into my entrepreneurial journey I met Jessica Lorimer. We both had the same US coach and connected because we were brits. I joined her Facebook group, and when she promoted a group programme on selling I signed up without hesitation.
It was a HUGE turning point.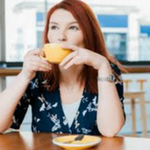 Jess had a really effective way of teaching me how to sell without feeling like a pushy salesperson. As I learnt more and my business grew, Jess was there to show me what sales looked like at the next stage.
I remember having an intensive with her last summer, when she planted the seed about running a virtual conference. I scoffed at the time, thinking it would never happen. But it did (you can find it here) and every single strategy Jess has given me has worked.
I'm so grateful to have Jess in my life. She's impeccable at what she does, walks the talk, and does everything with pure integrity.
That's why she's speaking at Entrepreneurial Leaders Live. She can help you take your big ideas, stories and breakthroughs and turn them into practical, profitable strategies for your business. Her workshop on Day 2 will leave you with an action plan brimming with simple but effective ideas to implement straight away.
The early bird price for EL live ends 30th April at midnight. Learn from Jess and the other amazing speakers by booking your ticket here. Don't forget to take advantage of your discount for being a valued member of my email list. Just use the code 'Emailloyalty' https://helenpackham.com/entrepreneurial-leaders-live/
Much love
Helen x