You probably hear a lot of noise about goal setting in the New Year, which forces you to focus on what you will be DOING.
Here's a twist, have you thought about how you want to BE in 2018?
Defining this helps you to follow a set of guiding principles based on your most serving beliefs, intentions and knowledge. I spent 15 years coaching leaders on how to excel in all aspects of their performance, and one way that worked really well was building a manifesto each year.
What the F is a manifesto?
It's not just for the politicians.
In essence it is a statement of intentions, motives and views that you define and declare to others to hold yourself accountable.
Building a manifesto for the year will help guide you on the right path, all underpinned by how you want to BE. This then nicely informs what you will DO as a result.
How to build your manifesto in 4 steps.
Craft your organising thought
Having one key word for the year is a nifty exercise used by top brand teams to help align all their key activities. It is a single point of focus to make sure you keep on the right track throughout the year.
Ask yourself – 'What word is KEY to my success and happiness in 2018?'
For example, last year my organising thought was FUN. In everything I did I asked myself 'Am I having fun?' If it didn't feel like fun I wouldn't do it, for life AND business. This year my organising thought is COMMUNITY. In everything I do I will ask 'Am I creating community?'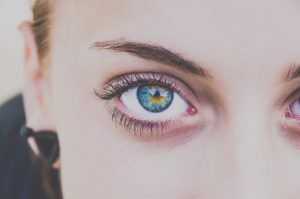 2. Define what you BELIEVE
Martin Luther King gave his own version of a manifesto in his famous  'I have a dream' speech, and a lot of his statements started with 'I believe.' Defining this ensures you are bringing only your highest serving beliefs with you and leaving the ones that don't serve you behind.
Ask yourself 'What do I BELIEVE that will serve me at the highest level in 2018?
Some examples of this might be 'I believe that I have a unique gift that the world needs more of.' Or 'I believe that I am worthy of premium clients.' 'I believe that I have everything within me to achieve financial freedom.' These can be powerful statements that will help keep you motivated and strong when you are having a wobble (which we all have.)
3. Set your intention of WILL
This is perhaps the most important section of your manifesto, as it defines your intentions for the forthcoming year. These are statements that will hold you accountable and keep your most important goals at the forefront of your mind.
Ask yourself 'What intentions WILL I set for myself  in 2018?
Some examples of mine are –
'I will go inward to go upward' – which always reminds me to work on myself and not look for validation from others
'I will seek mentors who will lift me higher.'
'I will become the UK authority in entrepreneurial leadership' – this falls in line with my 3 year vision
4. State what you KNOW that you are bringing with you
The final part of your manifesto enables you to bring the lessons from the previous year with you with a fresh new perspective.. As we all know, entrepreneurship has its ups and downs, but the lessons are the most important part.
Ask yourself 'What do I KNOW that will help me on my path in 2018?'
Some examples of mine –
'I know everything is happening just as it should'
'I know to stay in my own lane'
'I know that community is the key to success'
If you do this? You will have a one page doc to put up on a wall with some simple yet powerful intentions that will inform everything you do in 2018. You can then break this down by setting specific goals. Give it a go and let me know what you come up with.
Much love
EWD crew member and Leadership & Biz Coach
Helen x
PS – If you really want to get 2018 off to the best start sign up to my FREE virtual conference here covering everything you need to stand out as a leader this year.