When I was growing up, I was told I was too nice because I trusted people immediately. I always believed in the people I met, thought positively about them and wanted to help them wherever I could.
Over the years, putting faith in most people I meet has bitten me on the bottom just a few times. But when I think back as to why, it's because I wasn't listening to that little voice inside me. My instincts.
I think that I can see when people are inherently good, regardless of who they are or what they do.
So when I met an ex convict drug addict, I had faith in him immediately.
I knew that he was someone to believe in. I listened to his incredible story and felt nothing but inspiration to take his lessons and do something with them for myself. To share parts of my story that I have never shared.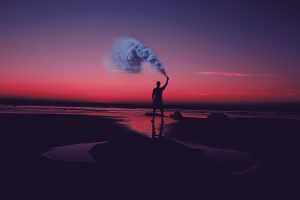 His name is Lewis Raymond Taylor. He has gone from being expelled at 15, spending numerous times in prison, addicted to a multitude of different drugs and diagnosed with 3 different mental health disorders, to breaking the mould and completely changing his life and thousands of others.
He says himself that he doesn't recognise the person he was. A leopard really can change its spots and he is living proof.
Which is why I have invited Lewis to speak at EL live 2018. He has experienced breakthroughs in his life and has turned them into tools that other people can use to achieve their own. He is a mindset coach with a difference, having gone through gruelling training, rehabilitation and accreditation to get to where he is today.
Lewis will share his story, and the breakthroughs and turning points that have gone on to help him achieve his business success. You won't want to miss meeting Lewis or his incredible talk.
There's still time to grab your early bird ticket before the price goes up at Midnight 30th April. Get your tickets here
Much love
Helen x