A few weeks ago I was in a flap. There were lots of exciting new projects on the horizon including new programmes, my book and my first live event, and I was trotting way outside my comfort zone.
If you have ever been there you will know that pushing to new levels makes you feel a tad scared.
You start to doubt your abilities and question EVERYTHING. It's quite normal and is nature's way of protecting you from the unknown, but still, it can really put a spanner in the works!
When you feel like this, you might have a tendency to retreat further into isolation. When in reality the best thing to do is to get a big old reality check from external sources.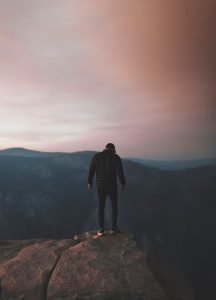 Which is exactly what I did.
I had just signed up for a high-level mastermind, so took my worries to my mastermind buddies. I also reached out to some biz besties, colleagues and clients to ask for their feedback too.
The result?
A complete flip from feeling scared to courageously confident again
Some fantastic feedback on my capabilities
Excitement about the event I am putting on and how much it will benefit people
Some tips on how to make my communication for EL live even clearer, including a video and an FAQ section
A way to offer multiple ticket options for people attending the event, including a VIP ticket, where delegates receive a 121 coaching hot seat at the end of day 1.
Having a support squad around you is so important.
It lifts you out of your doubt funk, gives you a big confidence boost and helps you to continually improve and give your clients and customers what they need.
So, who is on your support squad and how can they give you some much-needed feedback or cheerleading today?
Hot off the press!
There are ONLY 3 VIP tickets left for Entrepreneurial Leaders LIVE 2018. Find out everything you need to know about the event of the year here (and check out the video and FAQ section courtesy of my fab support squad!)
Early Bird ends April 30th but book now to secure your place!
Much love
Helen
x