You know that the people you dream about working with MUST be online.
But are they really on Facebook? And how the hell do you find them so that they take notice?
You doubt whether you have anything new or fresh to offer, because thousands of others are doing the same.  The premium prices you really want to charge feel out of your reach, along with the freedom and flexibility that you crave SO badly.
You aren't sure if you are able to 'sell'. Everything you read about online sales and marketing (the webinars, the blogs, the podcasts) are crammed full of information, it's quite frankly overwhelming. So you don't do anything. No action = no wonga!
You are a big hearted lady. You really want to make a difference in the world, spread your message wide and inspire people on a higher level. But the thought of being that visible is scary, and how the hell would you do it anyway?
What I know about you
You are a big hearted action taker brimming with passion and ideas.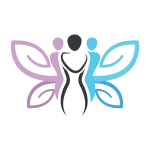 You really want to make a difference, inspire others and impact the wider world.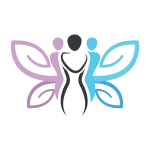 You are a big dreamer. But you are willing to take action to make those dreams a reality with the right support.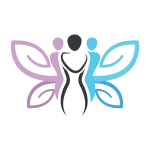 You know deep down that it is all within you, you just need help to bring it out and delivered in a way gets you the results you desire.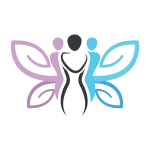 You are ready. You know it's your time to take things to the next level. You are worthy of the level of success that you crave, so let's go
get it!
I'm so glad you are here, because I put this together just for you.
Instant access to 8 modules…..you will have practical tasks to complete. These modules cover the exact subject areas you need to make an impact FAST. You will have simple exercises to complete, and will have time for implementation too.
All of this amazing value for only 1 payment of £397
When I first found Helen's group I was just starting my business after having it as a side line for 2 years. I instantly connected with Helen as she has so much passion for what she does and how she inspires others. I was feeling at sea with what to do to get my business properly up and running. I felt unclear about who I needed to work with and what message I was sharing. I was just floundering around just trying different things and feeling overwhelmed with no real focus. Since working 1:1 with Helen my confidence has grown so much because I am now clear on my message and my strategy. I know who my ideal client is and have a clear and consistent message that I share. I have systems and strategies on place that don't overwhelm me and with her encouragement I'm pushing myself to new levels. As a mother with two young children I felt it was really important to have a coach that understands that my children come first and that my business runs around them. Helen completely understands my priorities and helps me to set realistic goals that I can really hit. I'm now reaching more ideal clients and I have processes in place to gain more. I have set up my own group. I would not have done this without her help. If your looking for a coach who's going to pull out your strengths and have you feeling supported enough to shoot for the moon and the stars, Helen is the one for you.
'Before working with Helen I was spinning my wheels and going nowhere fast.  At the time, I was completing a diploma in Transformational Coaching, teaching and also trying to rediscover my personal identity, set up a business and understand the online realm. Helen supported me holding a safe space for me to process all that I was trying to achieve at the same time giving me the structure to build a solid foundation to move forward, up level and get known.  I respect and honour how much Helen lives and speaks her truth – she is doing it, she has done it.  Building an online business can be a lonely venture but Helen has created an online community that empowers and creates a space for women to form relationships, learn and step confidently into their greatness.  If you desire to build a following of loyal clients in an authentic way, do not hesitate investing in yourself to work with Helen.  Life is precious and the time is now.  She gives 110% to her clients and the value you get from her experience, knowledge and the energy she exudes is absolutely priceless.'
'A dream written down with a date becomes a goal. A goal broken down into steps becomes a plan. A plan backed by action makes your dreams come true.