'Speech is power. Speech is to persuade, convert, compel '
Ralph Waldo Emerson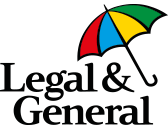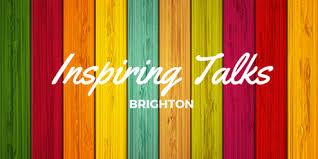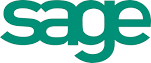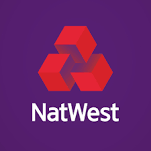 Helen! I just wanted to say THANK YOU and WELL DONE for not just stepping in at the last minute, but absolutely 250% smashing it out of the park. Not only did you pull a remarkable presentation out of the bag at a moments notice but you clearly touched the hearts of minds of people in the audience. So many important stories and experiences, it fell into the theme of the day effortlessly and I felt extremely proud to have somehow been a part of you sharing that so openly.
I certainly hope we will work together again. Thank you. You were just marvellous 🙂
Toby Moore
Public speaking is something I feel most excited about. Sharing my message and making an impact is part of my bigger vision to help put women in business on the map and unlock their inner leader.
My role as a leadership development coach enabled me to speak in front of Executive Directors and front line staff to inspire, engage, motivate and teach.
I lost my light for speaking after having children, and my journey to regain that confidence has enabled me to take huge steps forward and speak at some fantastic events. My ultimate goal was achieved in October 2016 when I spoke to 1500 at TEDx Brighton. Since then I have gone on to speak at various corporate and independent events.
I am open to speaking opportunities UK and worldwide and can make the most impact when talking about –
Leadership
* Executive leadership
* Entrepreneurship
* Women in business
* Maternity transitions
Identity
* Change
* Courage
* Impact and Presence
* High Performance Mindset
* Storytelling
Strengths focused development
* Networking and relationship building
* Online sales and marketing
* Business building
Resilience
* Time and energy
If you would like to contact me about a speaking event you have coming up
I'd love to explore with you how I can contribute
Book in a time to talk here
Helen was a wonderful speaker at BACPs staff Christmas event. Helen quickly understood the core needs for the session and delivered a professional, warm and interactive talk to over 100 BACP staff. It was great to see everyone so engaged, asking questions and taking notes on the handouts designed by Helen for our session on 'embracing change.' The method of delivery was very new for BACP and Helen provided full support in setting everything up for the day. The senior leadership team were very impressed with the content and to see BACP embracing new technology. The talk left the audience with real food for thought and an understanding of how they can personally embrace change.'leaps I never thought I would take. So thank you Helen from the bottom of my heart.
Ladies, if you have the opportunity to work with this lady, do it because she will transform you in her own special, motivational and caring way
Devi Cattell
Helen recently held a session for our "Driving your own Success" event. Helen understood the theme for the event and tailored her talk appropriately, the content was inspiring and Helen's delivery was natural and relaxed. I couldn't recommend Helen enough, she was a pleasure to work with in the run up of the talk and our staff genuinely engaged with her and the content on the day. I truly hope to work with Helen again in the future and wouldn't hesitate in recommending her to other colleagues for similar events in the future. – thank you Helen.
Kerrie Webb
Watch Helen Packham's talks
TEDx Brighton 
The Impact of Motherhood on Confidence and Career
Inspring Talks Brighton
3 Ways to make your dreams a reality
If you would like to contact me about a speaking event you have coming up
I'd love to explore with you how I can contribute.
Book in a time to talk here