This time a year ago, I was reflecting on the first 3 months of 2017 and feeling a tad frustrated. I felt like I was doing the same things over and over again in order to win clients and had very little time to do it all in.
As a working Mum of two young kiddies (5 and 2), I am unable to (and don't want to!) work full time. So I felt like I had hit a bit of a ceiling with the amount of money I could earn.
This was frustrating, as I had left my well paid corporate job, and was lured in by all the magical promises I was seeing in the online world about the limitless earning potential of running a digital business.
You know the ones right?!
What I didn't realise was that the two keys to success were MY MINDSET on how I earnt money and THE STRATEGY that would take me from hitting a 121 ceiling to scaling my business.
I'm pleased to say that I did change both my mindset and the strategy.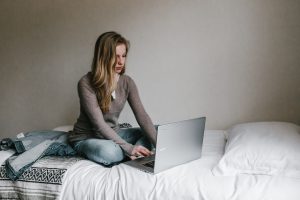 And the result?
I've experienced the best quarter in my business to date.
I've spoken to quite a few clients and colleagues recently about the time for money trap. If you are still charging people purely for your time then please know that there is a better, easier way.
There is also a way that you can scale your business so that you are freeing up more time, and not compromising on the quality you deliver.
I ran a FREE training session on this very topic in the Courageous Leaders Club this morning. In the session, I gave loads of tips on how you can stop trading time for money, and scale your business so you are earning MORE money and have MORE time.
If you haven't joined yet you can get instant free access here.
Comment below and tell me how your Q1 was, and where you are at with trading time for money and scaling your business.
It IS possible! From one time-strapped entrepreneur to another.
Much love
Helen x
PS. Prices for my 121 coaching are going up after April 30th. If you are ready to invest in coaching with me but would like to explore how I can specifically help you to stop trading time for money, scale your business and stand out as a leader in your field, book in for a Stand Out Strategy session.