I'm feeling sad and happy all in one today.  For the past 6 weeks I've been working with 14 incredible women to help them tap into their unique messages and stories and share them with the world.
The results as always have blown me away. These women have experienced SO much, and they are now helping so many other people because of it. They have so many skills and treasures to share.
And their stories?
Flipping awesome.
But I always forget what it feels like when you haven't done this before. Little miss (or Mr!) self doubt creeps in and you find lots of reasons to keep your stories hidden.
Does that sound familiar?
Some things I have heard over the last few weeks –
'I feel like I'm being self absorbed and boasting if I share my story.'

'Who am I to claim that I am good at what I do? I feel like I don't have the same credentials or experience as others.'

'I'm not sure how my personal story is relevant to my target audience.'
I was there a little under two years ago. I knew I had a story to share but felt like nobody wanted to hear it. I felt silly, what if people look down on me? What if people I know snicker?
But when I finally got on a stage, I found that it was THE best thing I could have done.
Not only for my own personal growth and fulfillment (courage + vulnerability + applause = a massive confidence boost!) But also for the people I want to help.
Mums who are struggling to find themselves again
Women who feeling like they have something to say
Entrepreneurs who are ready to share their big messages through stories and speaking
And so many more.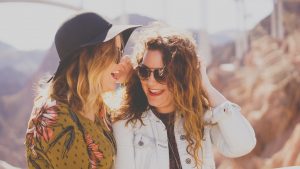 So if you are hiding right now, not sharing your story because it's not big enough, too big, not worthy enough etc. I'd like to give you four reasons why you need to get it out there.
The things you are scared of sharing are the things people most need to hear
When working with all my clients I help them tap into their leadership story. This is the story that shares why you are where you are today and what got you here. It is completely unique to each person and is crucial in getting clarity on messaging, content, talks, blogs, about me pages, you name it. One client already had her story but went back through it under my guidance. As a result she ended up unearthing a crucial element that she would have never shared, and yet SO many people need to hear about. Often, the reason why we hide parts of our stories is because they are such a integral part of our journey. The thing that scares us the most is the thing that people NEED to hear. Take a look at your own story, what are you not sharing that could help others?
Your message isn't about you
Another blocker my clients (and me!) have experienced, is getting stuck between the story and the audience. We think it sounds self absorbed and indulgent to rant about our experiences when so many other people are suffering from much worse in the world. But we have to remember that the story isn't really about us. It's about the message for others. I call this the elixir to the community. If you were to distill down the core message of your story into a magic bottle, and give it to each person you told your story too, what would that message be? Getting out of your own way and focusing on the message is the best way to stay tuned in to what your audience need to hear and move away from the belief that it's all about you.
You are the hero/heroine of your story
I also see so many women doubt that people will want to hear their story, because it isn't big enough/interesting enough. But the beauty of storytelling is that YOU are the hero or heroine of your story, no one else. I have been to many events with famous key note speakers, but the person who stole the show stood up and shared a powerful story. No one had heard of them previous to that moment, but they remembered them forever afterwards, You don't have to be famous or have a gazillion followers to make an impact with your message. My TEDx talk was very ordinary, and yet so many people connected with me, and gave me great feedback. Many other people have told similar stories, but my story is unique to me for the things I have experienced and the way I tell it. Yours is unique to you.
There is no feeling like it.
That fear that you feel about sharing your story? Imagine that turning into elation. Imagine the joy you will feel when you get to the other side. The incredible feedback you will receive, the sense of fulfillment of touching other people's lives in a really positive way. There aren't many other feelings like it. I have a saying – on the other side of fear lies fun. All you need to do to get there is focus on the message you want to share, and the feeling you will experience once you are there. I had two days to prepare for my TEDx talk. In that time I pictured the warm lights on my face, the buzz from the supportive audience, the sound of the rapturous applause. And when it actually happened? It happened JUST LIKE THAT. Would you like to experience that feeling? Cheers and applause from an audience after sharing your story?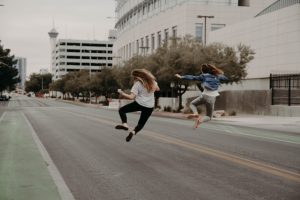 I'd love to invite you to do just that.
At Entrepreneurial Leaders Live 18 you will  –
Learn how to tap the power of your personal and professional stories

Identify the parts of the your stories that will connect with the hearts and minds of your audience

Practice your stories in front of a live supportive audience in an open mic session.
I created this event to help you unlock the courage to start tapping into and sharing your powerful stories with the world. It will be a safe space with no judgement, and a bucket load of love and support.
To help lead the way there is a line up of incredible speakers who are all sharing theirs too.
It's an experience you don't want to miss.
Grab your ticket before the early bird ends
http://helenpackham.com/entrepreneurial-leaders-live/